30l BIOMAT® Compostable Bags
Because the organic bags 30 litres are extremely durable and tear-resistant, you no longer have to worry that your trip to the organic waste bin will end in a fiasco.
Dimensions: 530 x 600 mm (20.9" x 23.6")
Quantity: 10 bags per roll
Delivery Time
1-2 days (AT) | 3-5 days (DE)
Organic bin liner 30l for (bio)waste
The organic waste collection is an annoying evil for you? Condensate accumulates in your compost bin? Then it is time to use the compostable organic bin liners 30 litres on corn starch basis from NATURABIOMAT® in your kitchen. The organic waste bags are therefore suitable for the practical and hygienic pre-collection of any kind of waste in the household. As the organic bags are extremely durable and tear-resistant, you no longer have to worry that your trip to the organic waste bin will end in a fiasco. Moreover, no microplastics are produced during composting.
Tip: Only put hot waste such as food leftovers, coffee filters or tea bags into the organic waste bags when they have cooled down. Throw the waste bags tightly closed (e.g. by knotting the handles) into the waste bin.
Waste bags 30l also suitable for residual waste
Our compostable waste bags are not only suitable for hygienic collection of organic waste, but also for residual waste. As the bags are extremely tear-resistant and durable, the compostable 30l organic waste bags can also be used more often for dry waste, such as residual waste! This means that you also have a substitute for your plastic bags when collecting residual waste, thus further protecting our environment. If the residual waste is subsequently incinerated in a professional facility, our compostable waste bags burn CO2 neutrally!
The seedling makes the difference
Our organic waste bags and refuse sacks, no matter what size, are certified according to EN 13432, which confirms that the products are really compostable. The sprout shown below confirms this even more! But that's not all - our organic bags are also certified according to OK Compost Home and are made in Germany.
Information to the storage conditions and stability you will find in our FAQs.
Content: 1 roll per 10 pieces
Size: 30 litres
Dimension: 530 x 600 mm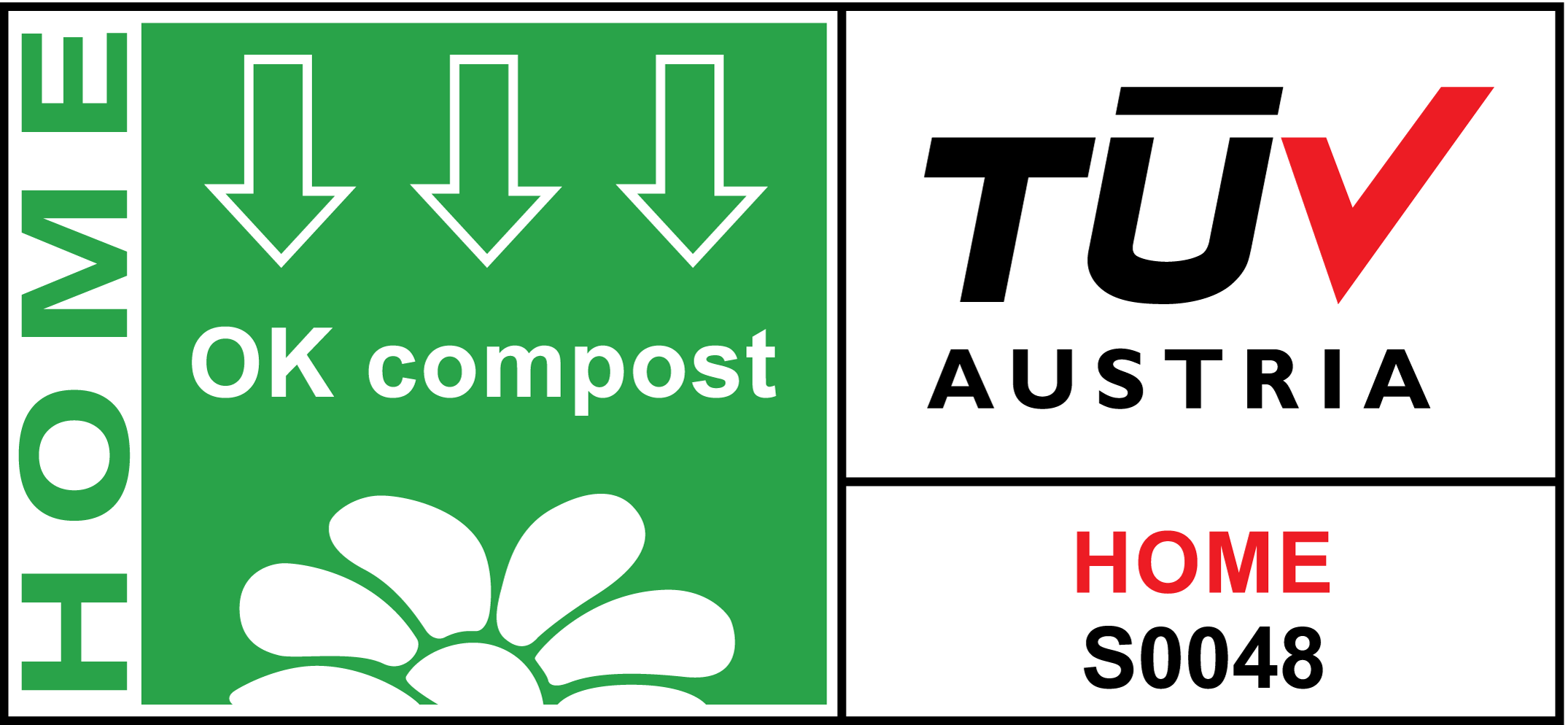 Kompostierbarer Bioabfallbeutel aus nachwachsenden Rohstoffen
zertifizierte biologische Abbaubarkeit und Kompostierbarkeit gem. EN 13432
zertifiziert gem OK Compost Home
frei von genmanipulierten Rohstoffen
hergestellt in Deutschland
haltbar und reißfest
hygienische Sammlung von Haushaltsabfällen
atmungsaktive Folie ermöglicht das Verdunsten von Flüssigkeiten
Inhalt: 1 Rolle à 10 Stück
Größe: 30 Liter
Abmessung: 530 x 600 mm
Auf praktischen und platzsparenden Rollen
We found other products you might like!