120 Lt. BIOMAT® Compostable Bin Liner
The compostable bin liners 120l from BIOMAT® are suitable for organic, residual waste and recycling bins. Banish plastic bags from your household, because every plastic bag is one too many!
Dimenesions: 880 x 1230 mm (34.7" x 48.43")
Quantity: 10 liners per roll
Delivery Time
1-2 days (AT) | 3-5 days (DE)
Buy 3 for

€10.16

each and save

3

%
Buy 6 for

€9.85

each and save

6

%
Buy 9 for

€9.53

each and save

9

%
Organic bin liners 120l
The compostable BIOMAT® bin liners 120l based on maize starch are suitable for organic waste bins, residual waste bins or recycling bins and reliably keep waste bins and the bin rim clean!
Due to the stretchability of the bags, they do not slip into the bin and fit as if tailor-made in the respective bin size. Unlike the rubbish, the compostable bin liners do not freeze to the bin rim in winter and therefore do not tear when removed.
Bin liners for organic waste bins
Since the bags keep your recycling bin, residual waste bin or even organic waste bin clean, odour or maggot problems in summer are significantly reduced and you no longer have to worry about cleaning the bin. The 40-second video shows you all the benefits at a glance!
You can help save water
In Germany and Austria, there are about 70 million residual waste, organic waste and recyclable material bins in circulation. These are usually cleaned twice a year. Each bin requires 20 litres of water and cleaning agent. Converted, that is 1.4 billion litres of unnecessarily consumed drinking water, which is only used for cleaning bins. Our compostable bin liners 120l help you save water and at the same time you do something good for the environment!
Did you know that our compostable waste bags are completely microplastic-free and burn CO2-neutral?
Tip: Our retaining clips for waste sacks for all standardised recyclables collection bins give the waste sacks a hundred and ten percent hold. In addition, use our organic waste bags and throw them tightly sealed with knots into the waste bin! Only throw hot waste such as food leftovers, coffee filters or tea bags into the waste bags when they have cooled down.
The "Keimling" makes the difference
Many companies claim that their bags are compostable - ours really are! Our organic waste bags and waste sacks, whether 10l, 30l or 120l, are certified according to EN 13432, which confirms that the products really are compostable. The sprout pictured below confirms this even more!
And that's not all - our products are manufactured in Germany in a CO2 neutral way to minimise unnecessary transport.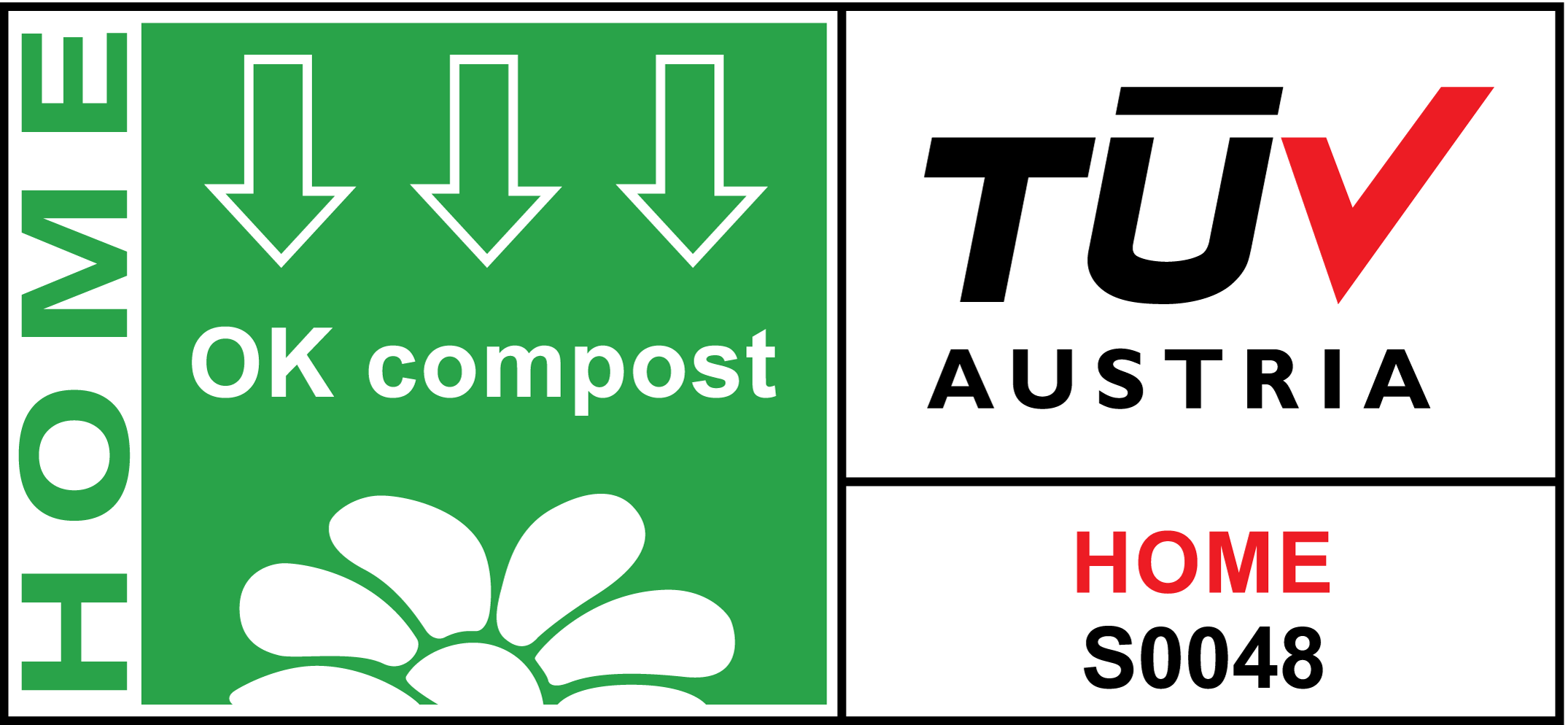 Product advantages at a glance
Fully compostable and biodegradable bin liners
Made from renewable raw materials
Leaves no microplastic
Certified according to EN 13432
Capacity: 120 litres to 140 litres
1 roll, 10 waste bags
Dimensions: 880 x 1300 mm
CO2-neutral produced in Germany
SCO2-neutral produced in Germany
Information on storage and shelf life can be found in our FAQs.
Vollständig kompostierbare und biologisch abbaubare Müllsäcke
Aus nachwachsenden Rohstoffen hergestellt
Hinterlässt kein Mikroplastik
Nach EN 13432 zertifiziert
Fassungsvermögen: 120 Liter bis 140 Liter
1 Rolle, 10 Abfallbeutel
Maße: 880 x 1300 mm
CO2-neutral hergestellt in Deutschland
Geeignet für Bio-, Restmüll- und Wertstofftonnen in den Größen 120 Liter oder 240 Liter


We found other products you might like!