40-60l BIOMAT® Compostable Bin Liners
Together with BIOMAT® , you too can take the step from plastic waste bags to environmentally friendly 60l waste bags made from renewable raw materials. Nature will thank you for it.
Quantity: 10 bags per roll
Delivery Time
1-2 days (AT) | 3-5 days (DE)
Buy 3 for

€5.32

each and save

3

%
Buy 6 for

€5.16

each and save

6

%
Buy 9 for

€4.99

each and save

9

%
Content: 1 roll of 10 bags
Capacity: 60 litres (16 Gallon) - suitable for all 40l-60l (10-16 Gallon) recycling bins
Dimensions: 610 x 800 mmm (24" x 31.5")
Washing bins is outdated!
In Germany and Austria, there are approximately 70 million residual waste, organic waste and recyclable material bins in circulation. These are usually cleaned twice a year. Each bin requires 20 litres of water and cleaning agent. Converted, that is 1.4 billion litres of unnecessarily used drinking water!
But this can now be put to an end, because the
compostable waste sacks 40-60 litres based on maize starch
reliably keep pre-collection containers in the household, waste bins and the bin rim clean! Thanks to the stretchability of the bags, they do not slip into the bin and fit like a glove in the appropriate bin size.
Did you know that our compostable waste bags are completely microplastic-free and burn CO2-neutral?
Bin liners 60l
suitable for compostable and recycling bins
compostable according to EN 13432
GMO free
made in Germany
keep bins and the edge of the bins clean - no washing required

=> you save water

waste won't freeze on the bin
no problems with bacterial growth, bad smells and maggots
Tips: Please throw the BIOMAT® organic waste bags with knots tightly closed into the organic waste bin! This keeps the waste bin clean and prevents odour problems. Only throw hot waste such as food leftovers, coffee filters or tea bags into the bio-waste bags when they have cooled down. In addition, use our BIOMAT® organic waste bags for your pre-collection bins.
Information to the storage conditions and stability you will find in our FAQs.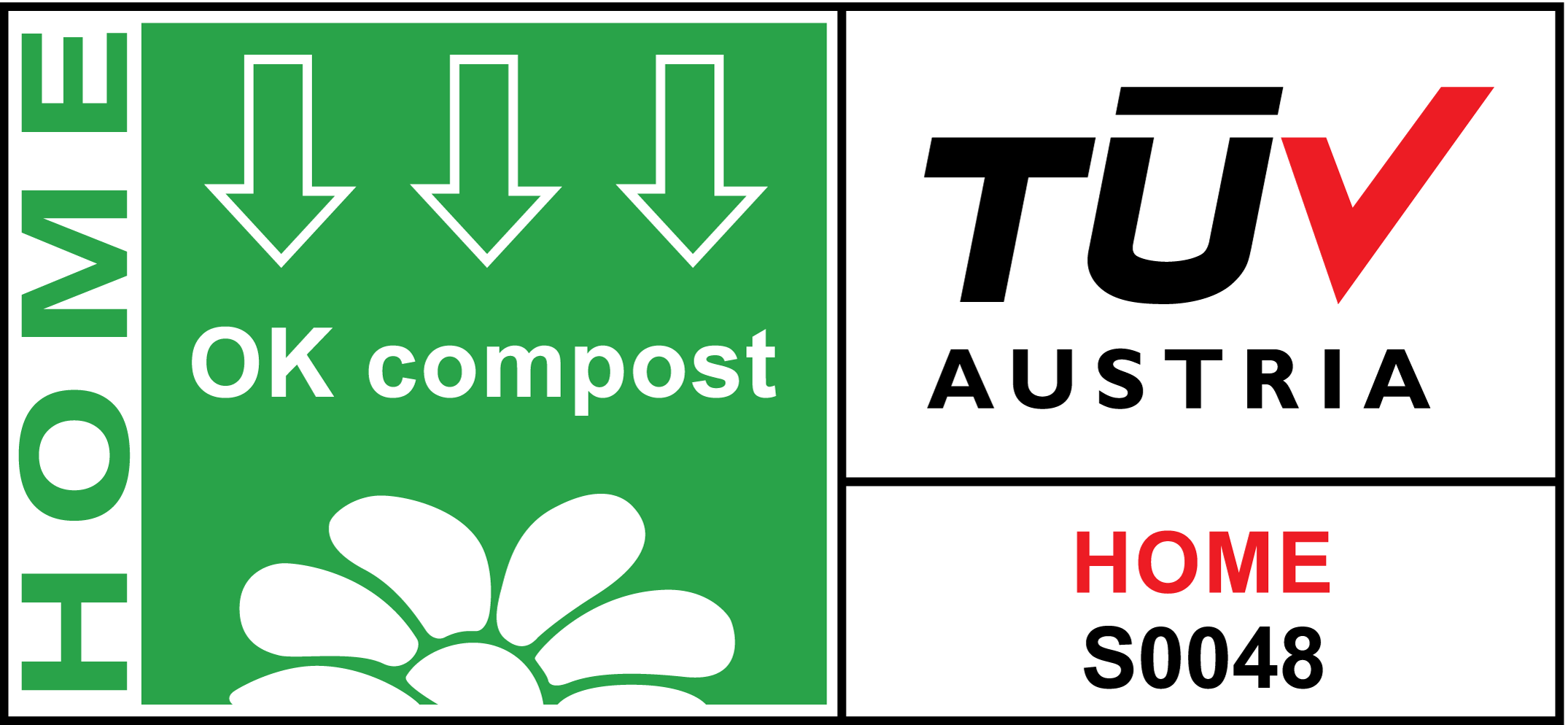 für Restmüll- und Biotonnen
kompostierbar und biologisch abbaubar gemäß EN 13432
zertifiziert nach OK Compost Home
Rohstoffe aus nicht-genmanipulierten Pflanzen
hergestellt in Deutschland

atmungsaktiv - Flüssigkeiten können verdunsten

haltbar und reißfest

verhindert Geruchs- und Madenprobleme

Inhalt: 1 Rolle à 10 Stück

Größe: 40-60 Liter

Abmessung: 610 x 800 mm